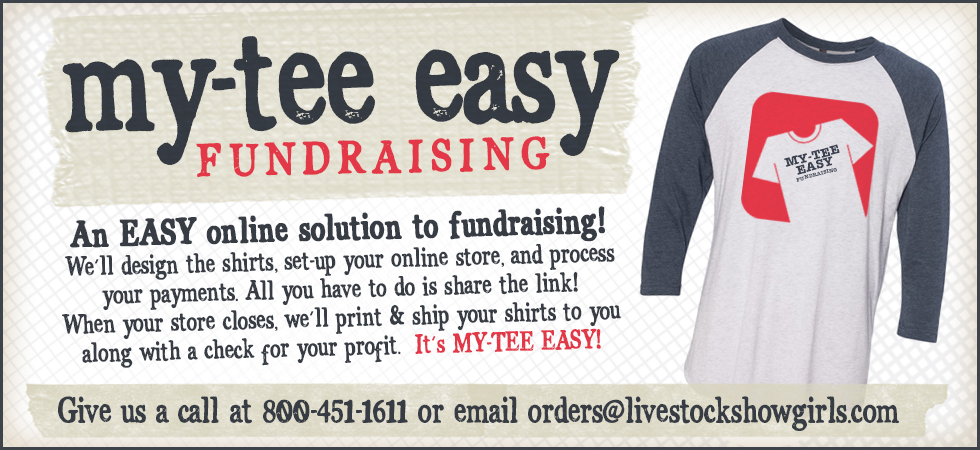 Is your Chapter, booster club or team looking for an EASY online solution to fundraising? Try our My-Tee Easy fundraising stores!
Work with our designer to create a custom design for your organization.
Once your shirt is designed, we'll set up an online store that you can share with your supporters. You decide shirt styles available as well as the price to charge for your shirts.
We process the orders & handle the payments.
When your store closes, we'll print & ship your shirts to you along with a check for your profit.
It's My-Tee Easy!
My-Tee Easy fundraising is perfect for school organizations, sports teams, businesses, and events! Contact Julie using the form below to get started. Or you can call us at 800-451-1611 or send us an email! (orders@livestockshowgirls.com)
We also have wholesaling opportunities available for retailers looking to add Livestock Showgirls merchandise to their product lines.
Request More Info
Fill out the form below and we'll contact you with more information!
---